We want to help you find the information you are looking for in the most convenient way possible. Going through multiple documentation pages to find what you need can be daunting and time-consuming. For that reason, we have Brightcove Answers
What is Brightcove Answers?
Brightcove Answers is not a human or bot. Instead, it is an artificial intelligence search tool designed to help your find answers to your questions. It works best when you ask it full questions, such as: "how do I add captions to a video?".
How does Brightcove Answers work?
You can find Brightcove Answers in all of our documentation pages and customer portal by clicking on the Have a question? or Ask a question button:

When you click the button, a chat-like interface will display, and you can start asking your questions: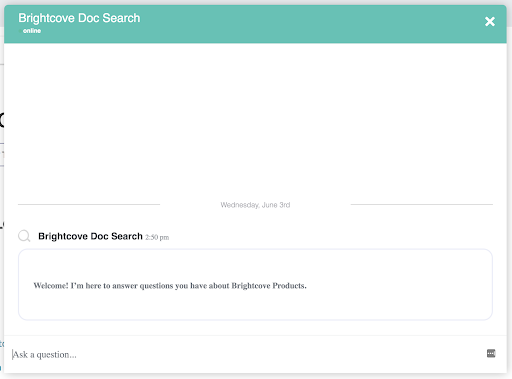 Again, Brightcove Answers will be more helpful if you ask full questions rather than just using it as a search engine: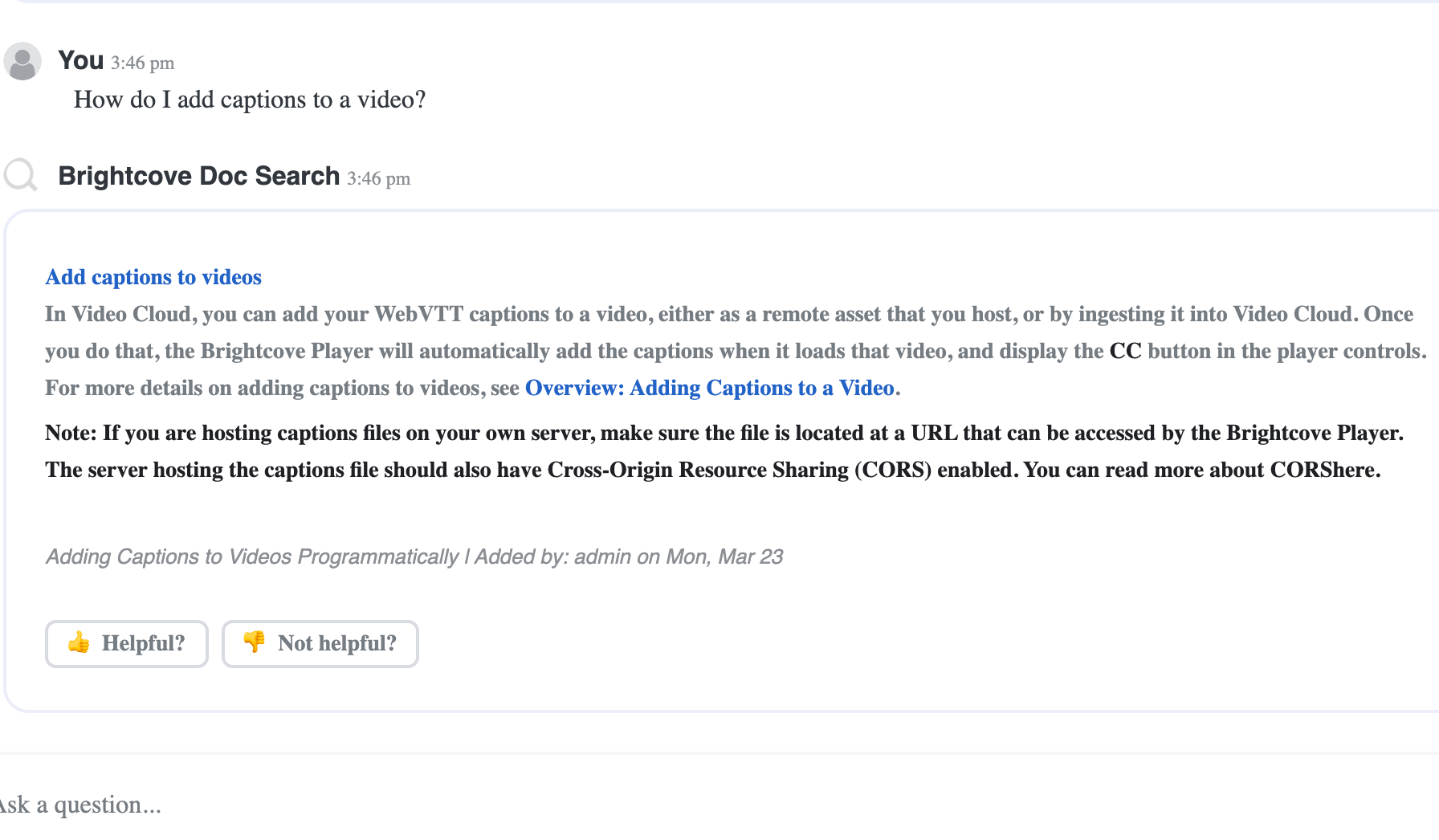 Depending on the support page you are in, Brightcove Answers will tailor the response using information relevant to that specific site. If you are looking to find information from all Brightcove documentation, use Brightcove Answers on support.brightcove.com or from within our Support Portal.
Still need help?
If Brightcove Answers is unable to find any answers, it will redirect you to our Support Portal for you to contact our support team for assistance.
We love feedback!
Please let us know if the documentation you found through Brightcove Answers was helpful or not by clicking on the options at the bottom of the results list: